If you buy this Toronto penthouse on sale for $36 million, you'll live "where the sun is your neighbor" — and that's just one of its extravagant perks.
The 9,000 square-foot condo, listed by Chestnut Park Real Estate, is situated atop the Four Seasons hotel in the city's up-scale Yorkville community..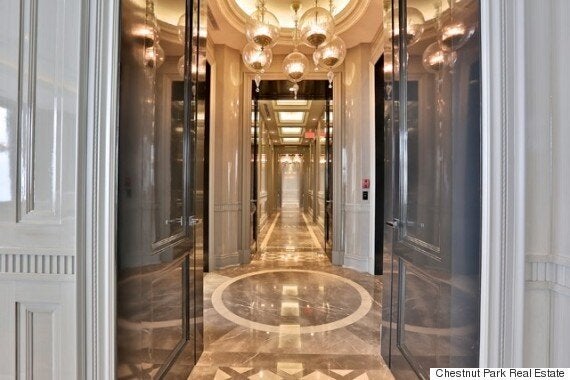 The home is inspired by the Palace of Versailles, according to a listing by realtor Jimmy Molloy. It has four bedrooms, nine bathrooms and four parking spaces. That's not all. It also features 12-foot-high ceilings, four terraces, a wine cellar, sauna, library and a home theatre.
OH, and because it's part of a hotel building, it comes with 24-hour concierge service.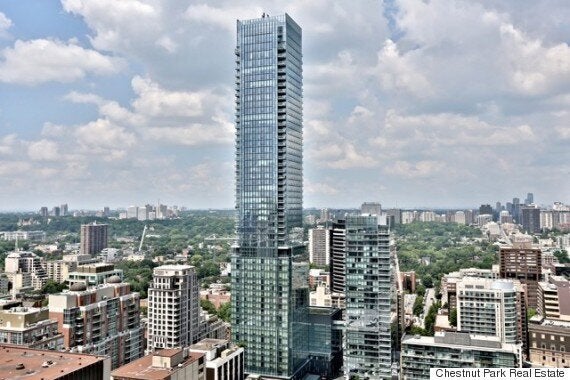 Who would put such an amazing space up for sale? Well, that's a long story about a very messy divorce.
The penthouse was meant to become the eventual permanent home of Finnish entrepreneur Robert Oesterlund and his wife Sarah Pursglove, Bloomberg reported. The former couple, who also owned homes in U.S., Finland and the Bahamas, bought the condo for $30 million before it was built, according to the Toronto Star. After putting much care into its planning and construction, they decided to divorce just after it was ready.
The split, which came amid allegations Oesterlund had an affair, led to a prolonged court battle.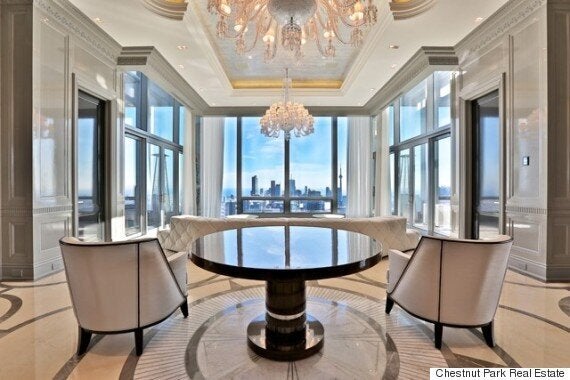 The couple was worth a combined $400 million in 2011, Pursglove said. But her husband claimed they had just a couple million, which led to suspicions of offshore accounts. (Read more here.)
Pursglove is now the sole owner of the home, but lives in Florida.
And that brings us back to this massive, over-the-top, and very available penthouse.